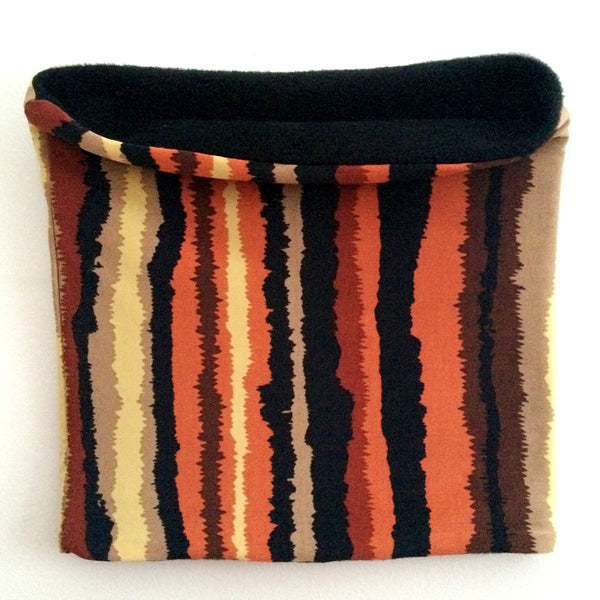 Tribal Earth Print Neck-banz
Earth tones combine to create this uniquely patterned tribal look.  Contemporary and rustic at the same time!  Pair with a black jacket for a sharp and classy yet down to earth look!
Soft and lightweight, the stretchy spandex exterior is lined with an american made brushed micro-fleece interior which is also moisture wicking and is designed to keep you warm in cold weather extremes.  
 ~Easy care...machine wash and dry!
~One size fits most...spandex added for stretchability and flexibility!
~Great for skiing, hiking, biking, walking and all of your casual around town trips!